DOC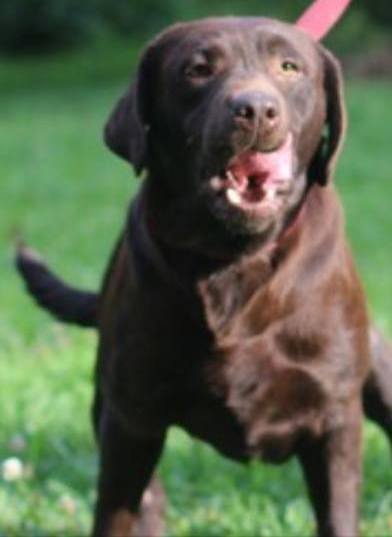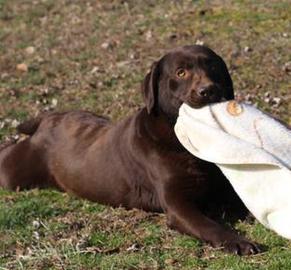 Doc is an awesome chocolate with a nice square head and thick bones.
He is a proven stud and has great potential.
He is excellent with kids, knows no stranger and is a complete joy to be around. He loves to carry toys around and he will fetch as long as there is no competition for the toy.
If there are other dogs he would rather play keep away than risk loosing his prize.
However he is NOT aggressive at all. He has good hips and elbows and genetically clear for PRA/PRCD, CNM, DM, Cystinuria, NHPK and Splash. He is also Dilute free(no dilute lines at all). He carries EIC.
AM Grand CH Big Sky Stone Kutter, AMCH Paradocs Tabatha Stonehenge, AM/CAN CH Boothgate Chief Producer CANCD WC, MACH2 Willcare Walk On The Wilside UD JH MXS MJC, CH Bonaventure's Cole Younger, BISS CH Int. CH Tabatha's Rollick at Carowby WC, CD, JH CGC, CH Tabatha's Tassel and CH Empress Bigskys Blood and Guts are all in his 4 generations pedigree.
<![if !supportLineBreakNewLine]>
<![endif]>
We are not sure whether or not he carried the yellow gene from his father as we have only bred him to black and chocolates that do not carry the gene.
Doc's Dads Pedigree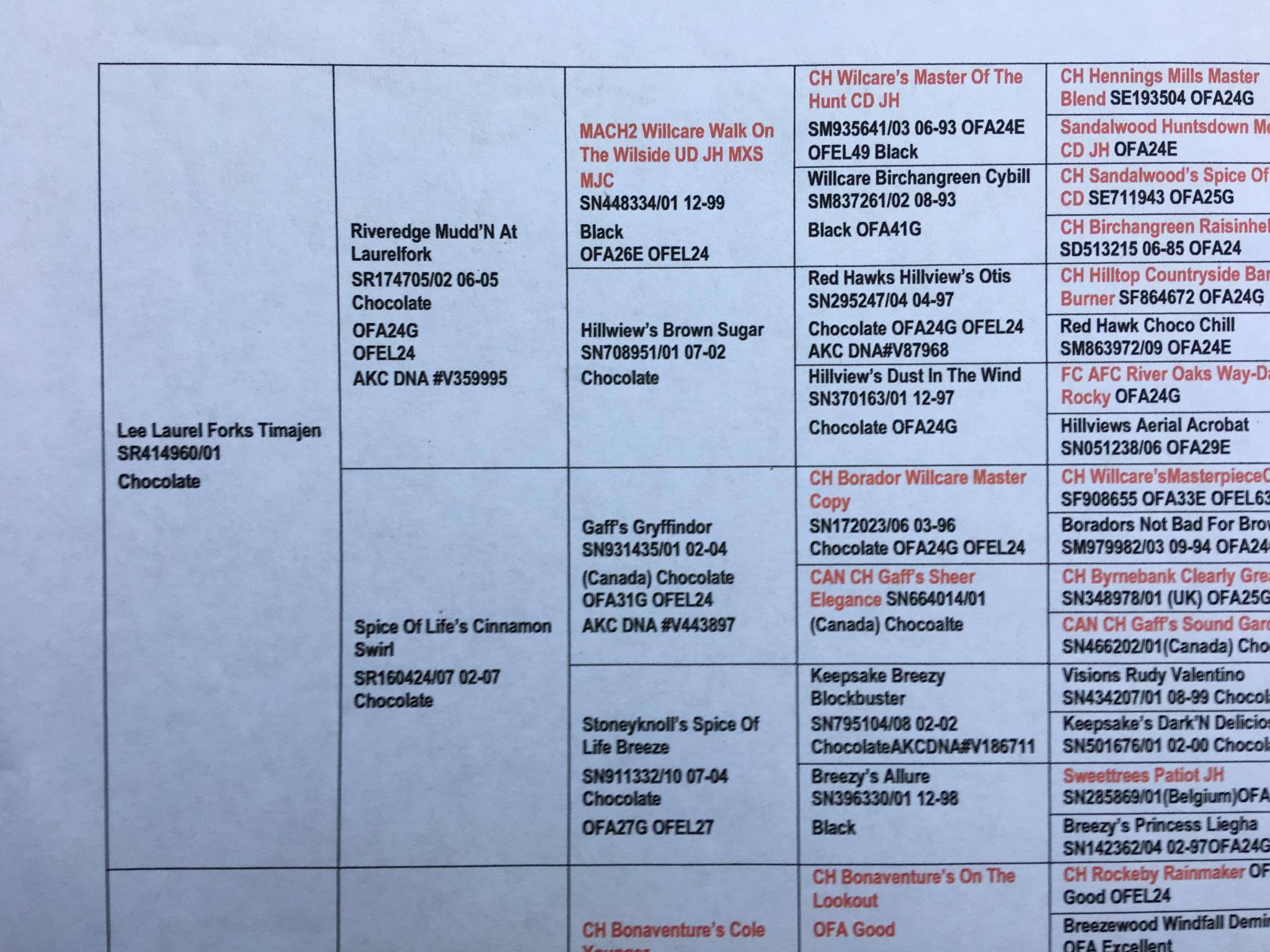 Docs moms pedigree